It doesn't always have to be the market leader
• Cable glands
• Rectangular connectors
• Control cabinet accessories
• Cable protection conduits
• Cable lugs and cord end sleeves
• u.v.a.m.
Plastic Push-In Rivets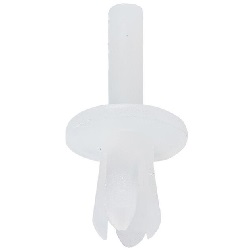 • E.g. for mounting cable ducts in cabinets
• This push-in rivet has a flat round head and offers a fast, cost-effective
fastening solution with good electrical insulation properties.
• It can be fitted with an push-in rivet tool for faster installation.
• Material Nylon 6/6, natural white or black
• Compatible hole diameter 6.0 mm
• Compatible panel thickness range 2.0 - 8.0 mm
more
AXYR® Push-in contacts instead of crimping
The ILME AXYR® technology offers an extremely compact push-in spring connection
that is equivalent to the crimp connection, but does not require a special crimping tool.
A simple and tool-free wire connection, resistant to vibrations.
• CQY 05 ........ 5-pole + earth for square small plug size 21.21
• CX 06 CY ..... 6-pole MIXO module insert
• CX 08 CY ..... 8-pole MIXO module insert
• CQY 08E ...... 8-pole + earth for shell size 32.13
more